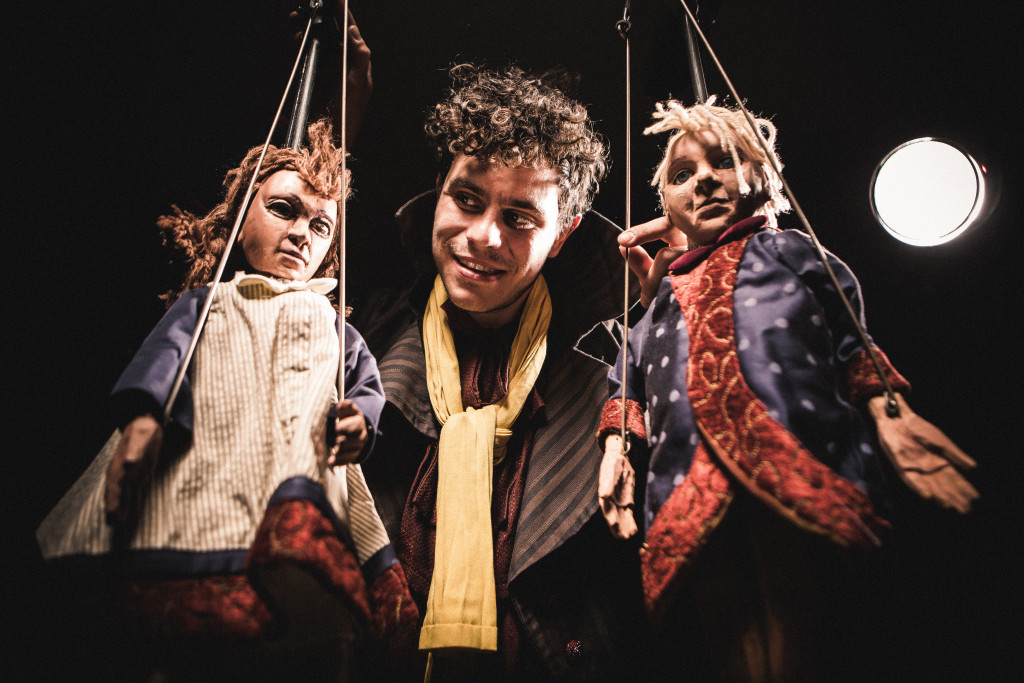 While contemplating the role of puppetry in today's society, Scott T. Cummings gives his account of the first ever Chicago International Puppet Theater Festival:
The shows in Chicago ranged from the kind of traditional, family-friendly work often seen at schools, libraries and public fairs to edgy, experimental performances more common to galleries, lofts and tiny black-box theatres. Veteran Dave Herzog presented cute, colorful, well-crafted trick marionettes that can juggle, blow up a balloon, swing on a trapeze, or instantly transform from a magician into a fairy. His circus figures contrasted with the mesmerizing Le Petit Cirque of Laurent Bigot from France, who uses a table-top toy circus reminiscent of Alexander Calder, rigged with 16 tiny microphones to perform a concert of odd, cleverly generated sounds. New York's Chinese Theatre Works (inspired by the pioneering work of Kansas-born Pauline Benton, who brought Chinese shadow puppetry to the West in the 1920s) performed a traditional Chinese shadow-puppet play in the halls of the Field Museum. Contrast this with the innovative shadow theatre of Chicago's own Manual Cinema or Canadian artist-illustrator Daniel Barrow, both of whom use multiple overhead projectors (in very different ways) to create manual animation in real time.

The variety of work programmed by Thomas points to a question that is fascinating artists, audiences, and academics: What constitutes a puppet, exactly? What, in other words, is its nature and essence? How does it help us to explore and understand the larger world of what cultural anthropologist and folklorist Frank Proschan dubbed "performing objects"—puppets, masks, ritual and fetish objects, and other material things endowed with agency through display, manipulation, storytelling, or performance?
Click HERE to view the full article on the American Theatre website.